coevally We have a highly qualified team of civil engineers, land surveyors, and support staff. You can learn more about individual team members on this page.
Rod Hawkins
Rod Hawkins founded Hawkins & Associates Engineering with the goal of building a team of close-knit professionals that could bring project concepts to life. Rod remains directly involved with his projects and continues to build his professional knowledge. Rod currently supervises all civil engineering services provided at the firm. Rod has served as a consulting city engineer, and brings a unique view of municipal processes to his project management. He has extensive experience with residential subdivisions, commercial site developments, and municipal infrastructure projects.
You can view Rod's complete online bio if you want to read more about his qualifications and experience.

---
Robert Sarwonoke
Robert Sarwonoke has been employed with Hawkins & Associates since 1998. He started with our company as an assistant on a survey field crew and regularly took on new responsibilities. He currently supports our company in the role of Assistant Surveyor. Robert has his LSIT and received an Associates Degree in Engineering/drafting technology. Robert also has experience working for the
Tennessee Department of Transportation
.
---
Andrew Fox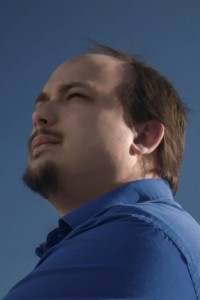 Andrew joined the Hawkins & Associates team in June of 2014 after a recent graduation. He attended California State University Fresno and obtained a Bachelors of Science in Civil Engineering in spring of 2014. During his schooling he chose to focus his studies on water resources, in particular he studied surface water treatment processes. This decision was made because living in the California central valley can really give someone an unique perspective on the importance of the future of water resources. Pervious to university life he worked for a couple of other civil engineering firms and gained 10 years of job experience. He learned how to use AutoCAD very well and learned enough about the business to decide that this was the career that he wanted for himself, these skills and job knowledge would later prove to be very helpful to college life because his previous knowledge gave him a head start on many topics.
Working for Hawkins & Associates did not end his studies. Andrew was determined to obtain his professional license and prepared for the exams while working on his professional career at the same time. Hawkins & Associates proved to be a very supportive environment to prepare for his exam and he took and passed his professional licensing exam in the spring of 2015.

---
Michael Sasser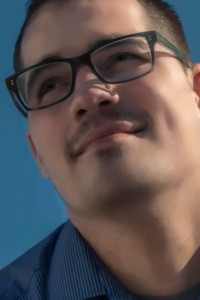 Michael currently works as a civil engineering designer and drafter, providing support to Rod Hawkins on civil engineering projects. Michael has served as a designer and drafter at several Central Valley companies and has a long history in the area. Michael grew up in the city of Modesto, and currently lives there with his wife and three adopted children.
---